Our Story
The Planet Made Us Do It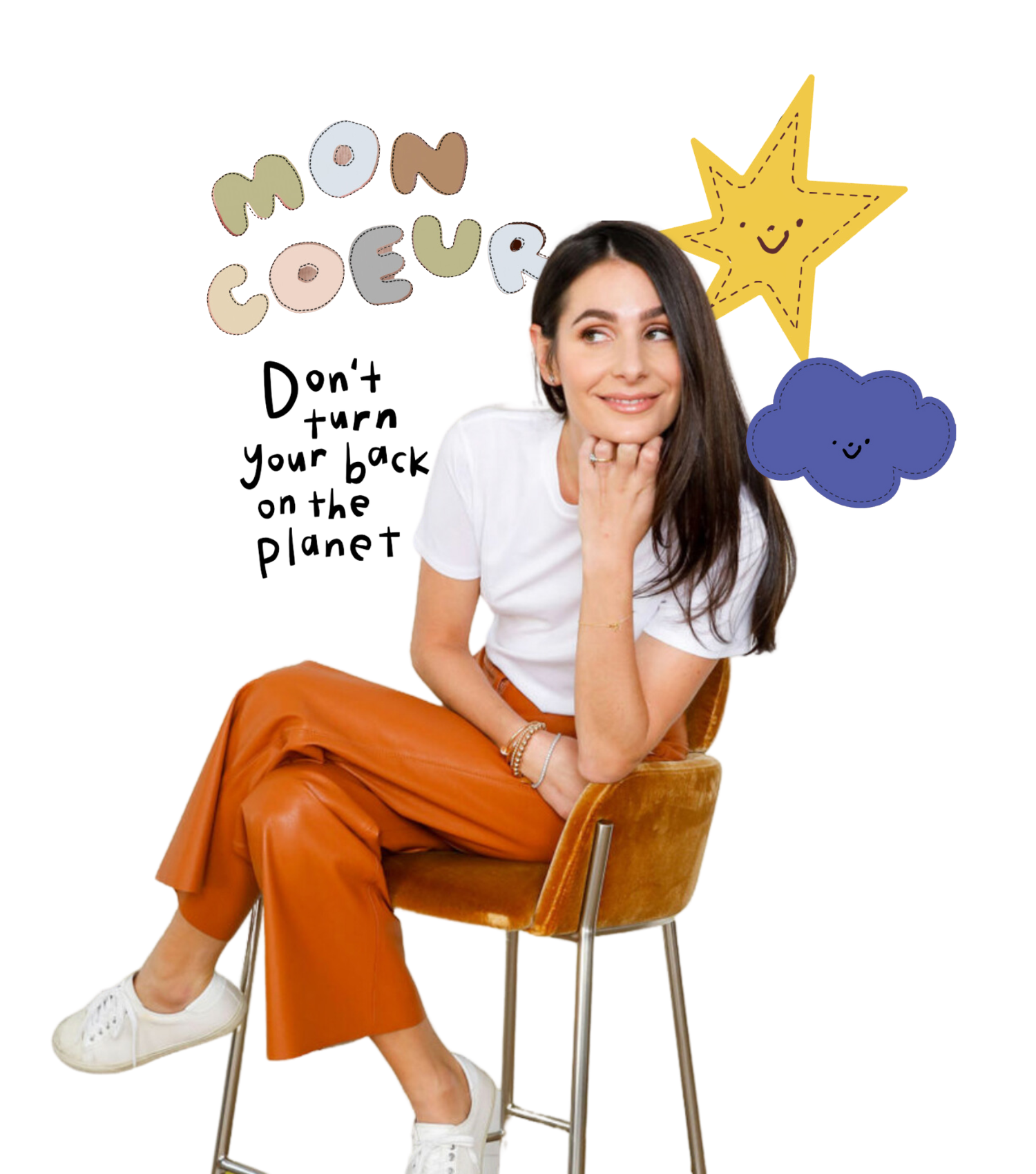 Meet the Founder
Childhood is a time of wonder and imagination.
A native of New York and France, Louise Ulukaya was always well versed in the magical qualities of sustainable materials. Inherently curious, and after her son Miran was born in 2018, she began wondering, why couldn't kid's clothing care? Why can't we give our most precious little humans the gift of wearing clothes that are actually not harming the planet and that are good for them? And with that spirit of wonder, the Mon Coeur journey began – to imagine a world where the planet comes first, making kinder clothing for earth-loving kids.
After years of researching and tinkering, Louise crafted a brand that cares for the environment, respects the people making it, and that looks and feels good while being accessible. The outcome? An entirely new category of kids' clothing spun from reclaimed organic cotton fiber, soft and cozy fabrics that are made with care, down to every last fiber. Inspired by natural materials, and an ongoing mantra to create better things in a better way for a long-lasting planet.
Mon Coeur™ clothes come from a place where imagination meets ingenuity, where fun meets function. Built for a brighter future that children will not only imagine, but that will become their reality. Where their animal friends have clean air and water, free of pollution and plastic. Our clothing is made for that world. We're dedicated to making kids clothing that lasts, so that our planet does, too.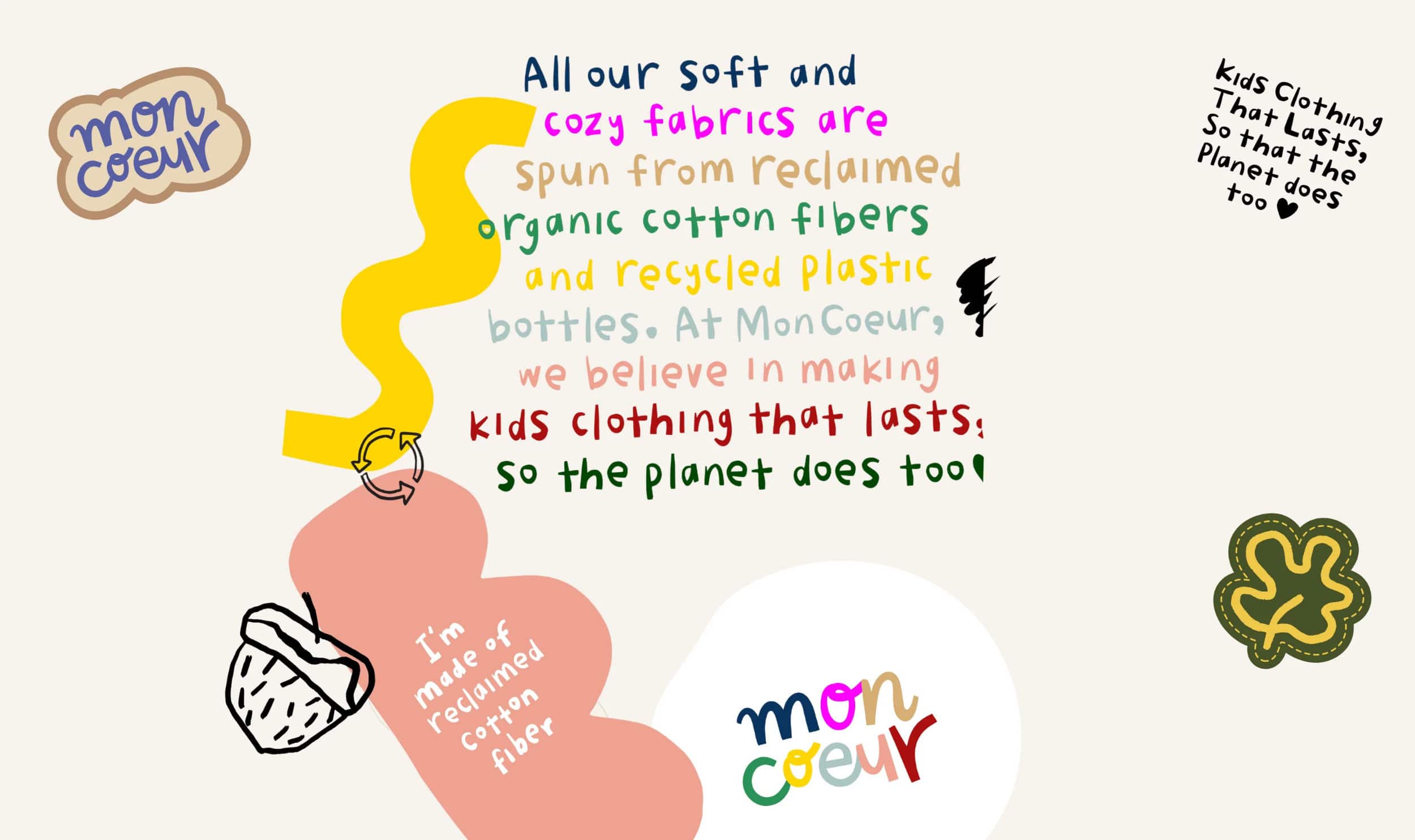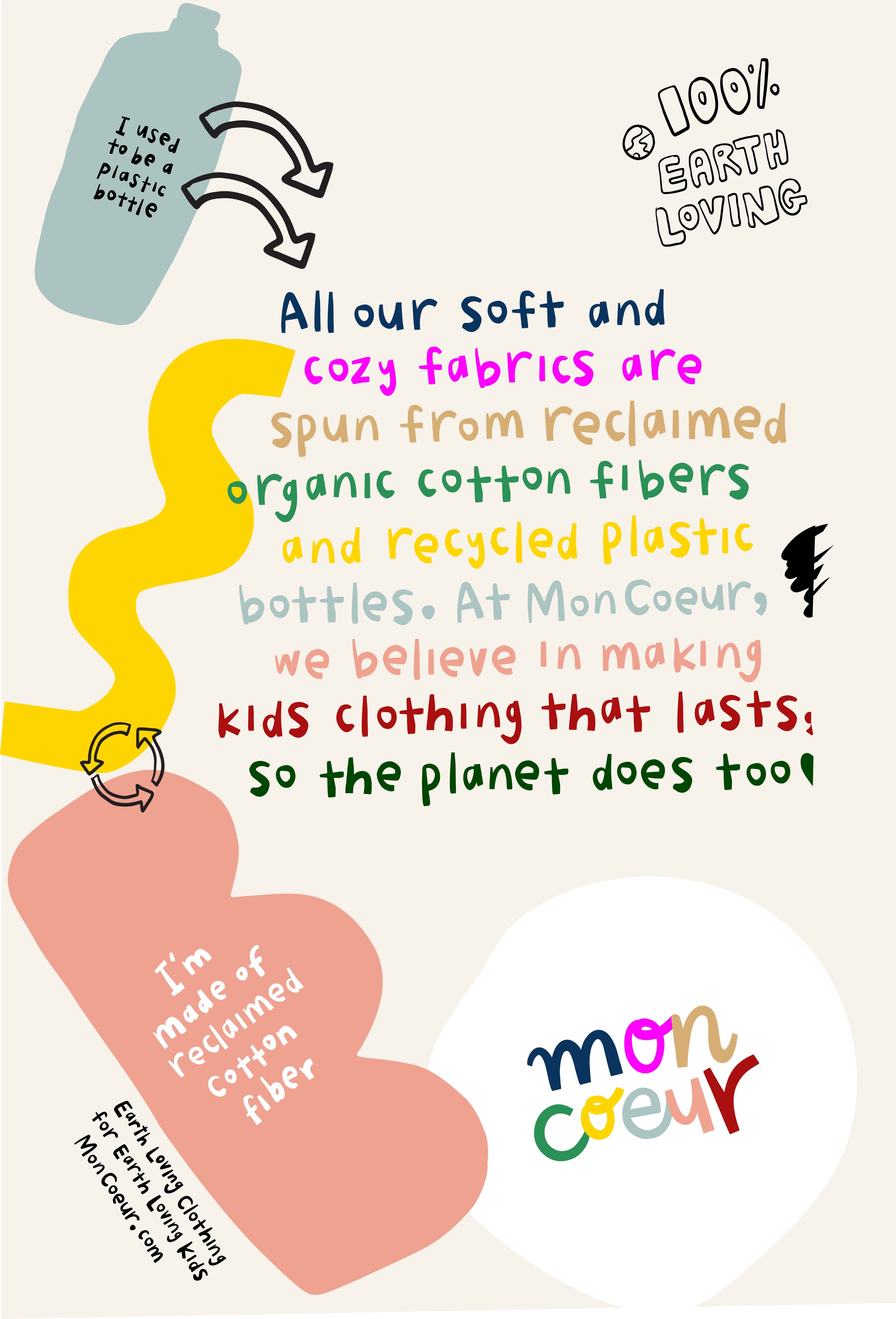 Imagine if the fabric for kids clothes could be reclaimed from the atelier floor of more grown-up garments. What if buttons and zippers could help to keep plastic out of the ocean? Could we close the loop on kids' clothing?
That's wearing our heart, on your sleeve.